Cargill focuses on providing consistent nutrients to our customer's animals through technology and formulation. Our job is to measure nutrients that matter to the animal as well as compounds that adversely affect the safety and quality of feed to gain a deep understanding of the ingredients we use in our global business.
Our research team develops, validates and performs analytical methods that support new ingredient assessment, animal feeding trials, in vitro digestibility models and NIR calibration development and maintenance.
Much of our team's efforts are focused on the NIR (Near Infra Red) technology, which is a nutrient measurement tool that gives our customers the ability to make better decisions on ingredients to buy, how to optimize them in animal diets, and how to audit finished feed in real time.
This approach has been used in over 40 countries and across more than 200 feedstuffs, from corn to fish meal and from alfalfa hay to whey for example. This is made possible because of the rigorous and robust processes that translate the ingredient complexity into simple nutrient levels to support key decisions.
Our team also supports product integrity by developing, validating and deploying rapid methods for the quality assurance of ingredients.
Consistent feed quality and delivering the right nutrient mix are crucial to animal performance and in turn, the profitability of livestock production.
Our state-of-the-art, complete laboratory services for feed ingredients analysis help you secure the safety, traceability and nutrient values of your raw materials cost effectively, and thereby optimize feed cost and the nutrient status of your animals.
Near Infrared Reflectance (NIRs) and Calibrations
Gain better insights into actual nutrient value – achieve more precise feed formulation and greater reliability of your finished feed products.
Quick and accurate ingredient analysis
Reduce wet chemistry analysis costs
Monitor and select the best suppliers
More precise feed formulation

Unbeatable insights with Cargill's NIR capabilities
Tap into the world's largest nutrient database that gives you greater insights into feed quality for more precise feed formulation.
Reap benefits from our comprehensive NIR capabilities comprising laboratory solutions, equipment calibration and machine training support!
Nutritional Report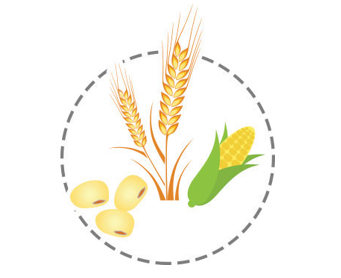 Timely, precise nutrient measurement tool that enables better decision-making in buying ingredients, optimizing ingredients in animal diets and auditing finished feed.
Understand the real nutrient value of raw materials
Understand economical impact on feed costs
More precise feed formulation
More consistent nutrient delivery, better uniformity on performance
How can REVEAL™ help formulate more competitive feed?
THE ONLY NUTRITION TOOL
that adjusts energy value for all sub-species and raw materials
that considers variation in amino acid digestibility over time
MOST COMPREHENSIVE DATABASE OF NUTRIENT VALUES
> 12,000,000 nutrients analyzed / year, including anti nutritional factors (ANF)